MANOWAR will fulfill their promise to the French Metal Warriors to return to France, as the headliners of Hellfest Open Air 2019 on June 21, 2019 in Clisson, France.
This will be MANOWAR's final show in France; and it will exclusively feature songs their fans voted for.
Joey DeMaio announced the news to 65,000 fans during an on-stage appearance at this year's festival and explained that MANOWAR's performance next year will be a spectacle of might.
Manowar to headline Hellfest 2019! Live announcement!

Posted by MANOWAR on Sunday, June 24, 2018
"We first played Hellfest in 2009 because the organizers love metal. Now, ten years later the festival has grown into a unique experience of sight and sound." said Joey DeMaio. "This is the perfect place to fight THE FINAL BATTLE!"
ULTIMATE FAN EXPERIENCE UPGRADES for the most personal fan experience ever are available in a LIMITED NUMBER for MANOWAR at Hellfest 2019!
Upgrades will go on sale exclusively at The Kingdom of Steel (Europe) any day now. Stay tuned!
ULTIMATE FAN EXPERIENCE UPGRADES are upgrades to the general admission tickets – this means owners of an ULTIMATE FAN EXPERIENCE UPGRADE must also hold a Hellfest admission ticket.
For Hellfest ticket information go to hellfest.fr
Follow MANOWAR on manowar.com , Facebook, Twitter and Instagram for all tour dates and constant updates.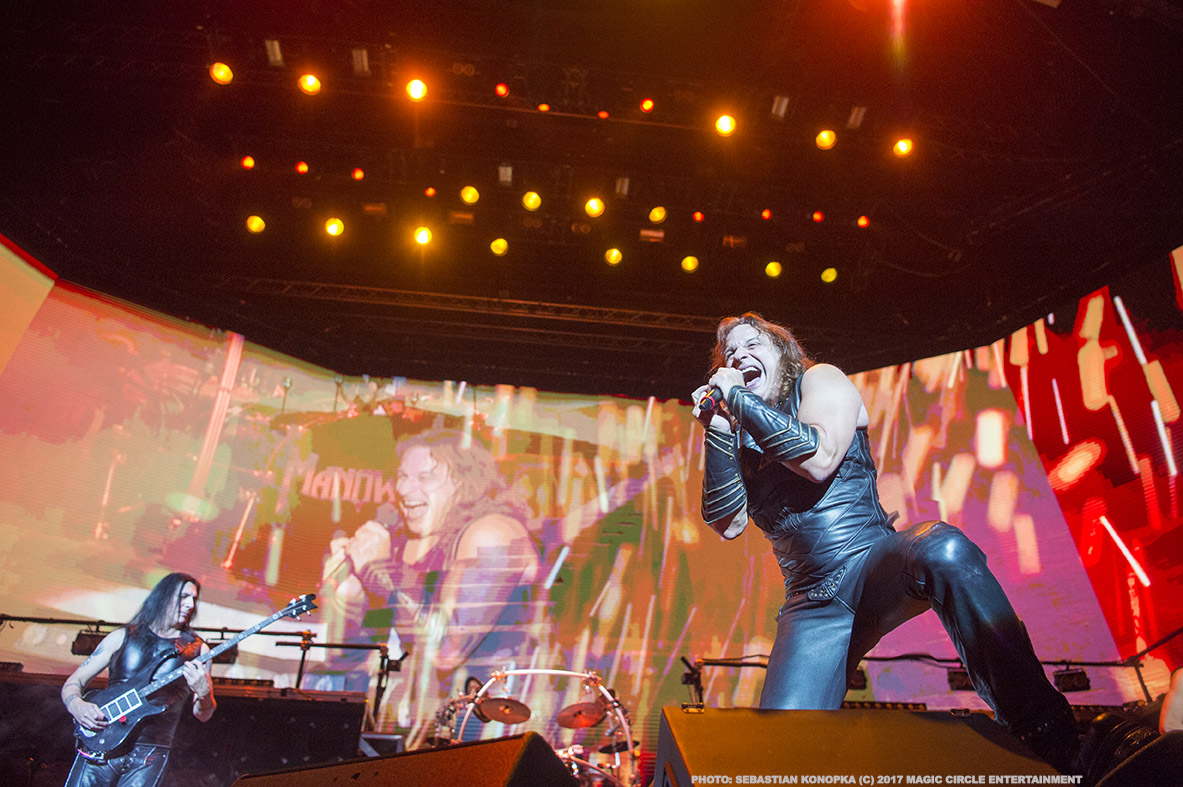 The Final Battle World Tour 2019 – Upcoming Tour Dates:
Fri, March 29, 2019 – Jahrhunderthalle – Frankfurt, Germany
Sat, March 30, 2019 – Westfalenhalle 1 – Dortmund, Germany f
Wed, April 3, 2019 – Velodrom – Berlin, Germany
Fri, April 5, 2019 – Hanns-Martin-Schleyer-Halle – Stuttgart, Germany (rescheduled date)
Sat, April 6, 2019 – Zenith – Munich, Germany
Tue, April, 09, 2019 – Scandic Scene – Hamar, Norway
Wed, April 10, 2019 – Scandic Scene – Hamar, Norway
Fri, April 12, 2019 – Konserthuset – Stavanger, Norway
Sat, April 13, 2019 – USF Verftet – Bergen, Norway
Sun, April 14, 2019 – USF Verftet – Bergen, Norway
Tue, April 16, 2019 – Kulturhuset – Longyearbyen, Norway
Fri, June 21, 2019 – Hellfest – Clisson, France