Danish Vikings behold! The time has come for MANOWAR's glorious return to Copenhagen!
On April 1st, 2019 THE FINAL BATTLE World Tour 2019 will invade Valby-Hallen.
This will be MANOWAR's only show in Denmark; packed with all the fan favorites the Manowarriors voted for.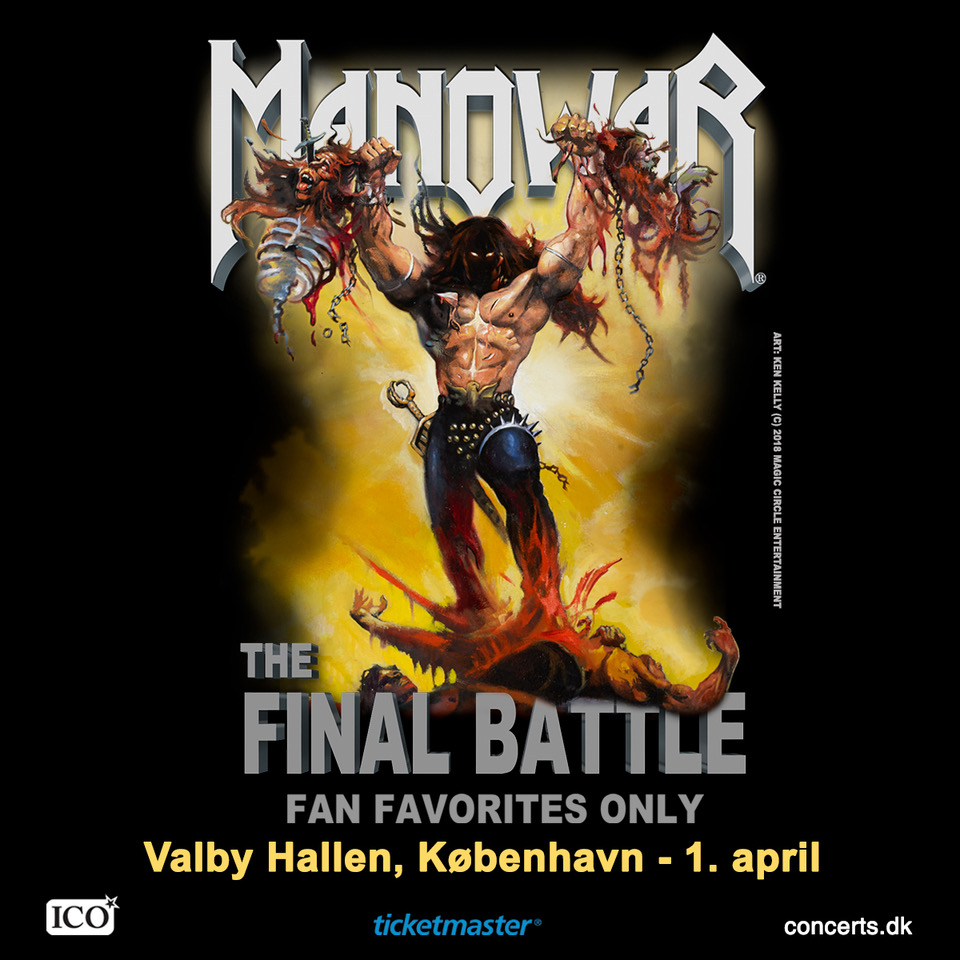 "It's been too long since we last played Copenhagen." said Joey DeMaio. "The Danish Vikings have been with us since the very beginning; even Odin heard them singing during our last sold-out show there!"
General Admission tickets will go on sale on August 8th, 2018, 10:00 CEST through ticketmaster.dk
A limited number of ULTIMATE FAN EXPERIENCE UPGRADES, for the most personal fan experience ever, are available on this tour!
ULTIMATE FAN EXPERIENCE UPGRADES are upgrades to the general admission tickets – this means owners of an ULTIMATE FAN EXPERIENCE UPGRADE must also hold a general admission ticket (sold separately).
Upgrades are available exclusively on The Kingdom of Steel (Europe).
To order your ULTIMATE FAN EXPERIENCE Upgrade click HERE
Follow MANOWAR on manowar.com , Facebook, Twitter and Instagram for all tour dates and constant updates.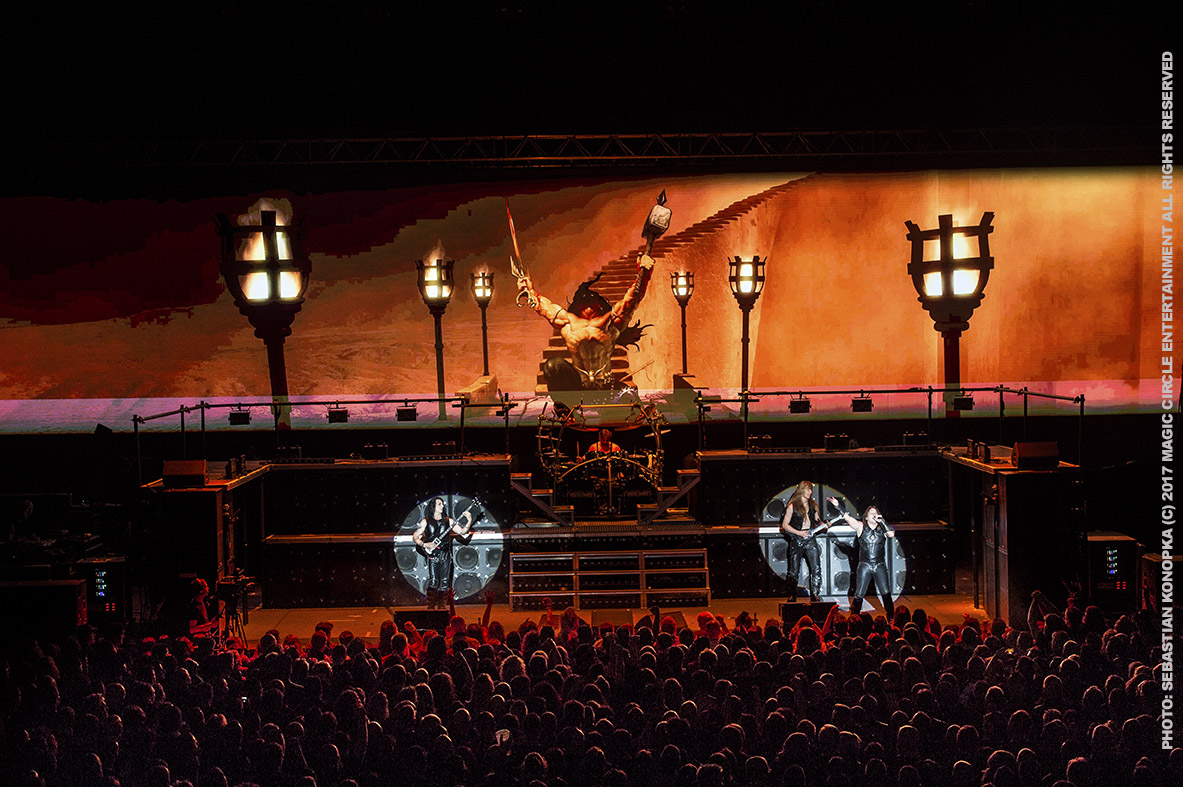 The Final Battle World Tour 2019 – Upcoming Tour Dates:
Fri, March 29, 2019 – Jahrhunderthalle – Frankfurt, Germany
Sat, March 30, 2019 – Westfalenhalle 1 – Dortmund, Germany
Mon, April 1, 2019 – Valby-Hallen – Copenhagen, Denmark
Wed, April 3, 2019 – Velodrom – Berlin, Germany
Fri, April 5, 2019 – Hanns-Martin-Schleyer-Halle – Stuttgart, Germany (rescheduled date)
Sat, April 6, 2019 – Zenith – Munich, Germany
Tue, April, 09, 2019 – Scandic Scene – Hamar, Norway
Wed, April 10, 2019 – Scandic Scene – Hamar, Norway
Fri, April 12, 2019 – Konserthuset – Stavanger, Norway
Sat, April 13, 2019 – USF Verftet – Bergen, Norway
Sun, April 14, 2019 – USF Verftet – Bergen, Norway
Tue, April 16, 2019 – Kulturhuset – Longyearbyen, Norway
Fri, June 21, 2019 – Hellfest – Clisson, France