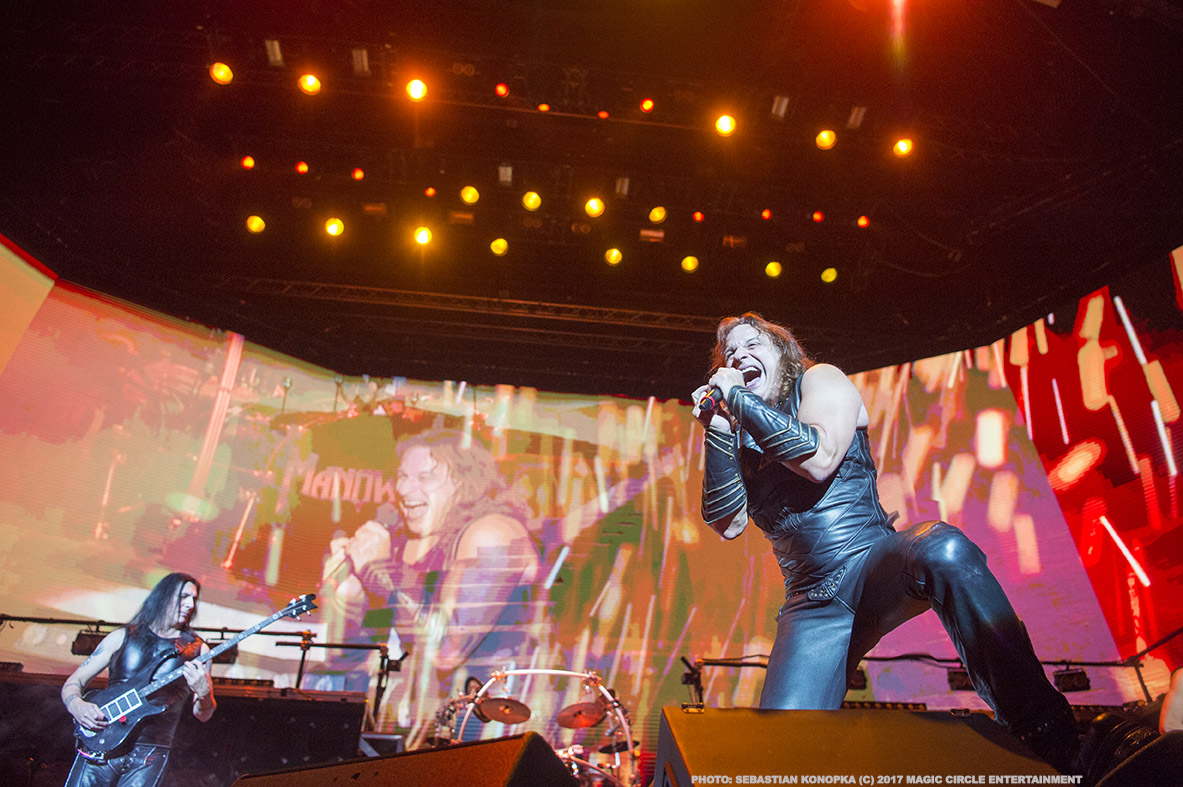 With their spectacular live show the kings of metal march towards Copenhagen in the spring.
Since the 80s American band MANOWAR have been defining the true metal genre with their heavy bombastic sound as well as their lyrics which revolve around magic and Nordic mythology. Next year  the metal pioneers will embark on their Final Battle World Tour, bringing true metal to Valby Hallen on April 1st.
"It's been too long since we last played Copenhagen." said Joey DeMaio. "The Danish Vikings have been with us since the very beginning; even Odin heard them singing during our last sold-out show there"
The last time the metal group played in Denmark was back in 2016, when they turned the SCC in Aarhus into a Greek temple and scored four out of six stars from GAFFA's reviewer.
As the metal quartet has not released a new studio album since The Lord of Steel from 2012, the Danish Manowarriors will be looking forward to a show packed with fan favorites, which the bands loyal fan base has voted for.
Over the years MANOWAR has earned gold and platinum several times and in 1984 they won a Guinness record as the loudest band – April 1st will certainly not be an exception.
Tickets on sale now!
Original article for our Danish speaking Manowarriors: https://bit.ly/2Lp5K2c