.
Good news for our Manowarriors regarding the rescheduled Stuttgart shows!
We expect to be able to announce the new dates for these rescheduled shows beginning of February!
Our promoter is tirelessly working with us to finding availabilities for venue and crew to give you THE FINAL BATTLE that you deserve!
Hold on to your tickets and fasten your seat belts!
We will also be announcing a very special surprise for all of you True Manowarriors!
These shows are going to be MASSIVE!
For constant updates go to manowar.com and follow facebook.com/manowar and twitter.com/manowar.
# # #
Gute Nachrichten für unsere Manowarrior bezüglich der neu terminierten Stuttgart Shows!
Wir erwarten dass wir Anfang Februar die Daten für die neu terminierten Shows bekanntgeben können.
Unser Promoter arbeitet unermüdlich mit uns um Verfügbarkeiten für Halle und Crew zu finden, um Euch den FINAL BATTLE zu geben den Ihr verdient!
Haltet an Euren Tickets fest und schnallt Euch an!
Wir werden außerdem eine ganz besondere Überraschung für all unsere treuen Manowarrior bekanntgeben!
Diese Shows werden MASSIV!
Für mehr Info gehe zu manowar.com und folge facebook.com/manowar und twitter.com/manowar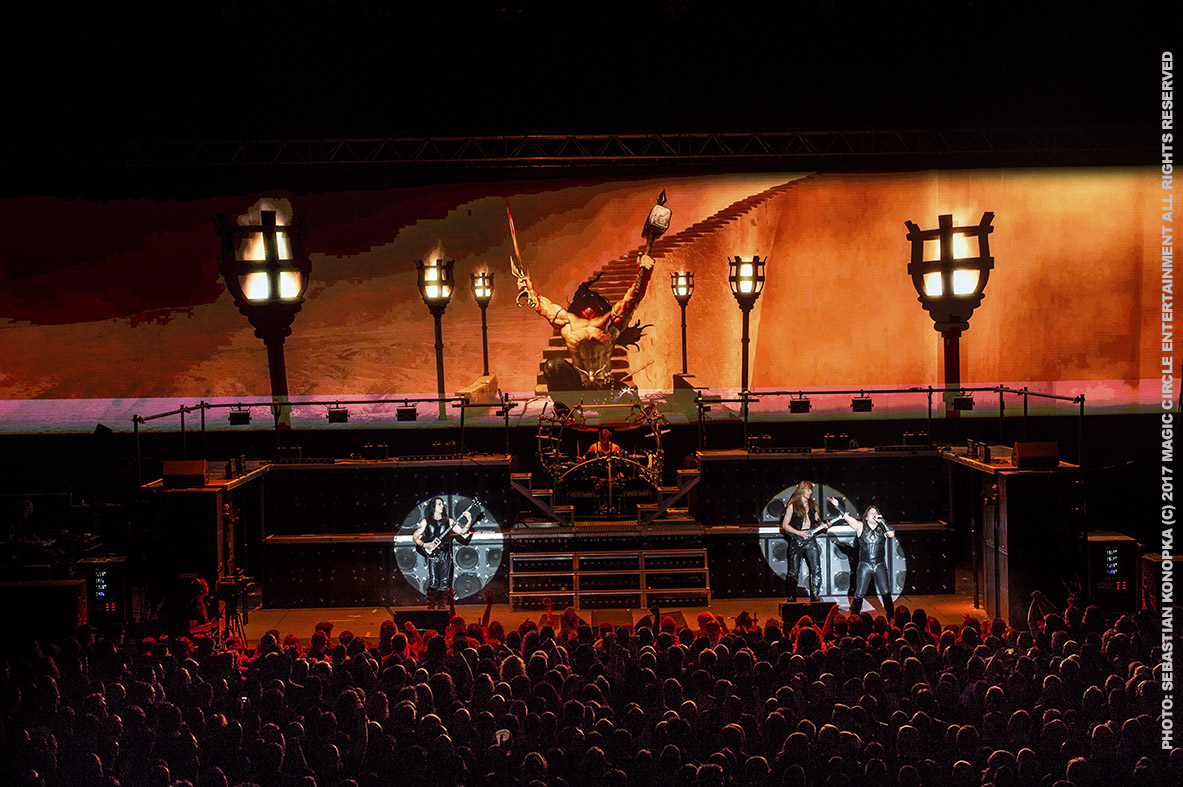 Photo: Sebastian Konopka (c) 2017 Magic Circle Entertainment All rights reserved