In a press conference held earlier today in Mexico City, Joey DeMaio announced that MANOWAR will headline Hell & Heaven Metal Fest 2020 on March 14, 2020 in Mexico City!
This will be their first ever Mexico show thanks to the Mexican Manowarriors who fought and won to have their favorite band finally come to their home country.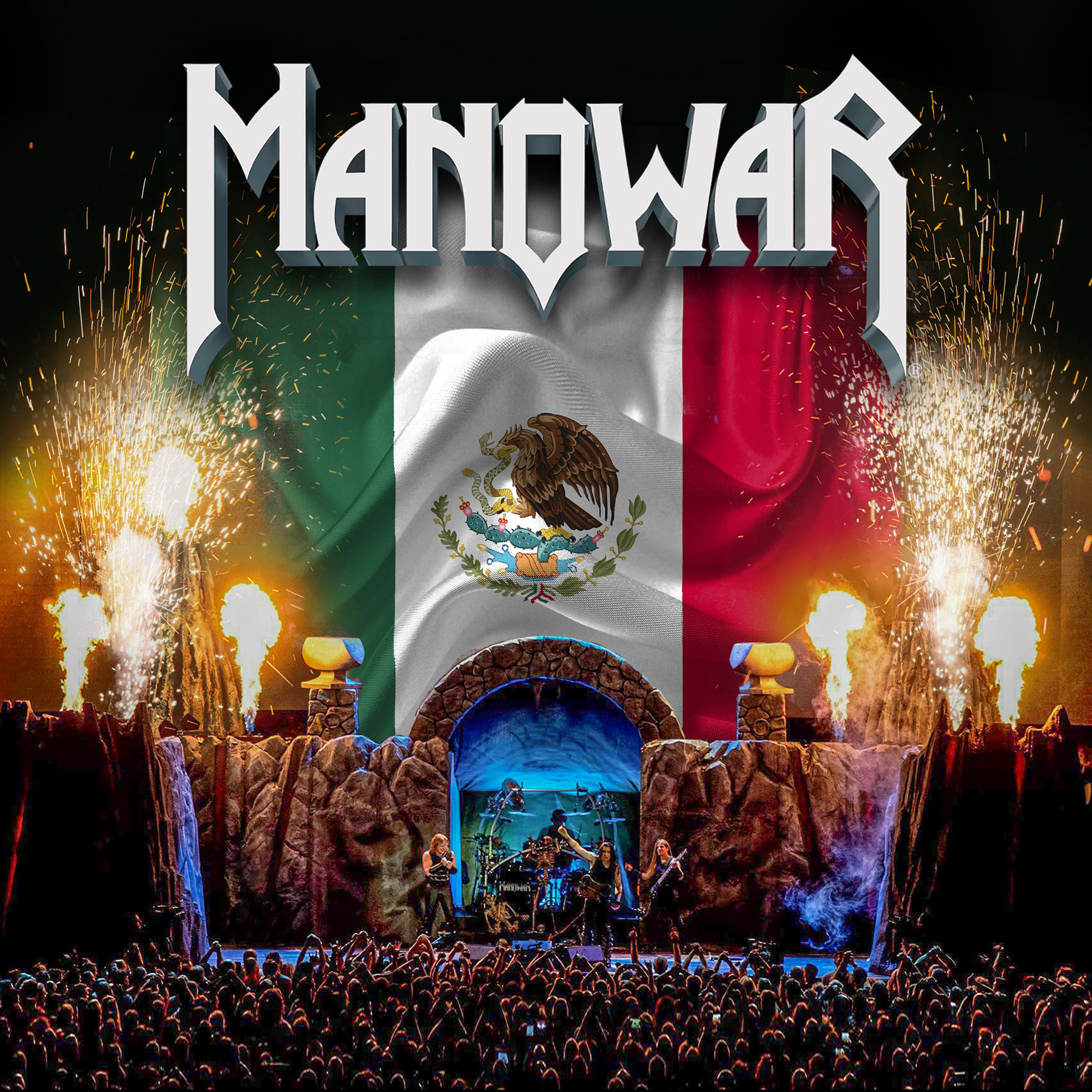 "Our dream has finally come true; now we will finally play in Mexico" said Joey DeMaio. "Our fans never gave up hope that we would come here. For many years they have traveled the world to see us. We, together with the greatest and strongest fans in the world have been waiting for this moment for a very long time! We made a promise to our fans that when we came it would be with all our power and they promised to never lose their belief in MANOWAR!"
Addressing the fans directly DeMaio said: "It is finally going to happen, thanks to your faith and persistence! It's going to be a massive spectacle, deserving of a crowd that has the fire of true metal running through their veins."
For the 10th anniversary of the festival, MANOWAR will bring their biggest stage production ever, directly from Europe, along with a set packed with fan favorites!
For tickets and further info go to hellandheavenfest.com
A limited number of ULTIMATE FAN EXPERIENCE UPGRADES, for the most personal fan experience ever, will be available for MANOWAR's first ever performance in Mexico! Upgrades will soon go on sale exclusively on The Kingdom of Steel.
Follow MANOWAR on manowar.com , Instagram, Facebook and Twitter for all tour dates and constant updates.
Confirmed Tour Dates:
MANOWAR: 2020 Dates:
MAR 14, 2020 – Hell And Heaven Metal Fest – Mexico City, Mexico
Joey DeMaio: "The Blood of The Kings" Spoken Word Tour 2019:
NOV 01, 2019 – Technikum – Munich, Germany
NOV 02, 2019 – Kleine Meistersingerhalle – Nuremberg, Germany
NOV 03, 2019 – Liederhalle (Silchersaal) – Stuttgart, Germany
NOV 04, 2019 – Batschkapp – Frankfurt, Germany
NOV 05, 2019 – Savoy Theater Dusseldorf, Germany
NOV 07, 2019 – Christuskirche – Bochum, Germany
NOV 08, 2019 – Kleine Laeiszhalle – Hamburg, Germany
NOV 09, 2019 – Tempodrom (Kleine Arena) – Berlin, Germany
NOV 10, 2019 – Haus Leipzig – Leipzig, Germany
NOV 12, 2019 – Kulturfabrik – Esch/Alzette, Luxembourg
NOV 14, 2019 – Södra Teatern – Stockholm, Sweden
NOV 17, 2019 – Posten – Odense, Denmark
>>>
MANOWAR Confirmado como Headliner de Hell & Heaven Metal Fest 2020 en México
En una conferencia de prensa celebrada hoy en la Ciudad de México, Joey DeMaio anunció que MANOWAR encabezará Hell & Heaven Metal Fest 2020 en marzo del 2020 en la Ciudad de México.
Este será su primer show en México gracias a los Manowarriors mexicanos que lucharon y ganaron para que su banda favorita finalmente llegara a su país de origen.
"Nuestro sueño finalmente se ha hecho realidad; ahora finalmente tocaremos en México ", dijo Joey DeMaio. "Nuestros fanáticos nunca perdieron la esperanza de que viniéramos aquí. Durante muchos años han viajado por el mundo para vernos. ¡Nosotros, junto con los fanáticos más grandes y fuertes del mundo, hemos estado esperando este momento durante mucho tiempo! ¡Hicimos una promesa a nuestros fanáticos de que cuando viniéramos sería con todo nuestro poder y prometieron nunca perder su creencia en MANOWAR!Dirigiéndose directamente a los fanáticos, DeMaio dijo: "¡Finalmente va a suceder, gracias a su fe y persistencia! Será un espectáculo masivo, merecedor de una multitud que tiene el fuego del verdadero metal corriendo por sus venas ".¡Para el décimo aniversario del festival, MANOWAR traerá su mayor producción teatral de la historia, directamente desde Europa, junto con un conjunto lleno de favoritos de los fanáticos!Para entradas y más información, visita hellandheavenfest.com
¡Un número limitado de UPGRADES ULTIMATE FAN EXPERIENCE, para la experiencia más personal de los fanáticos, estará disponible para la primera presentación de MANOWAR en México! Las actualizaciones pronto saldrán a la venta exclusivamente en The Kingdom of Steel. Sigue a MANOWAR en manowar.com , Instagram, Facebook y Twitter para conocer todas las fechas de la gira y las actualizaciones constantes.
Fechas confirmadas del tour: 
MANOWAR: 2020 Fechas:
Marzo de 2020 – Hell And Heaven Metal Fest – Ciudad de México, México
Joey DeMaio: Tour de palabras habladas "La sangre de los reyes" 2019:
01 de noviembre de 2019 – Technikum – Munich, Alemania
02 de noviembre de 2019 – Kleine Meistersingerhalle – Nuremberg, Alemania
03 de noviembre de 2019 – Liederhalle (Silchersaal) – Stuttgart, Alemania
04 de noviembre de 2019 – Batschkapp – Frankfurt, Alemania
05 de noviembre de 2019 – Savoy Theater Dusseldorf, Alemania
7 de noviembre de 2019 – Christuskirche – Bochum, Alemania
8 de noviembre de 2019 – Kleine Laeiszhalle – Hamburgo, Alemania
09 de noviembre de 2019 – Tempodrom (Kleine Arena) – Berlín, Alemania
10 de noviembre de 2019 – Haus Leipzig – Leipzig, Alemania
12 de noviembre de 2019 – Kulturfabrik – Esch / Alzette, Luxemburgo
14 de noviembre de 2019 – Södra Teatern – Estocolmo, Suecia
17 de noviembre de 2019 – Posten – Odense, Dinamarca