.
MANOWAR have added yet another first to their upcoming "Gods And Kings World Tour 2016": A choir comprised of students from Trollhättan's Hjortmosseskolan and Udevalla's Västerskolan will open the MANOWAR show on February 5th 2016 at Nova Arena, Trollhättan.
Following a first successful collaboration in Germany in January 2015, MANOWAR had extended the invitation to share their stage with young classical musicians to their 2016 tour.
"We are looking forward to the first ever performance of a youth choir in one of our shows" said Joey DeMaio. "We launched this initative to encourage young classical musicians, and acknwocklege their passion for their music and their commitment to do something that may not be considered 'cool' among their peers. We want to show them that standing up for what you believe in pays off, regardless what others say!" he continued. "We know our Manowarriors will welcome these kids to our family and reward them for their courage!"
The choir members are between 14 and 16 years of age and are all studying a specialized music profile. They will perform pieces from their repertoire as well as MANOWAR songs.
On the "Gods And Kings World Tour 2016" MANOWAR will celebrate Kings Of Metal MMXIV, which many fans haven't had a chance to experience live yet, as well as the upcoming anniversary of Gods Of War, which was unleashed on the world in 2007. The set list will be packed with fan favorites from both albums, plus many other classics and special surprises.
Tickets for MANOWAR's "Gods And Kings World Tour 2016" in Trollhättan are available here: http://bit.ly/1LgNQgx
For ticket links and further information on the entire Gods And Kings World Tour 2016 go to manowar.com/tour
Follow MANOWAR on manowar.com and facebook.com/manowar for constant updates.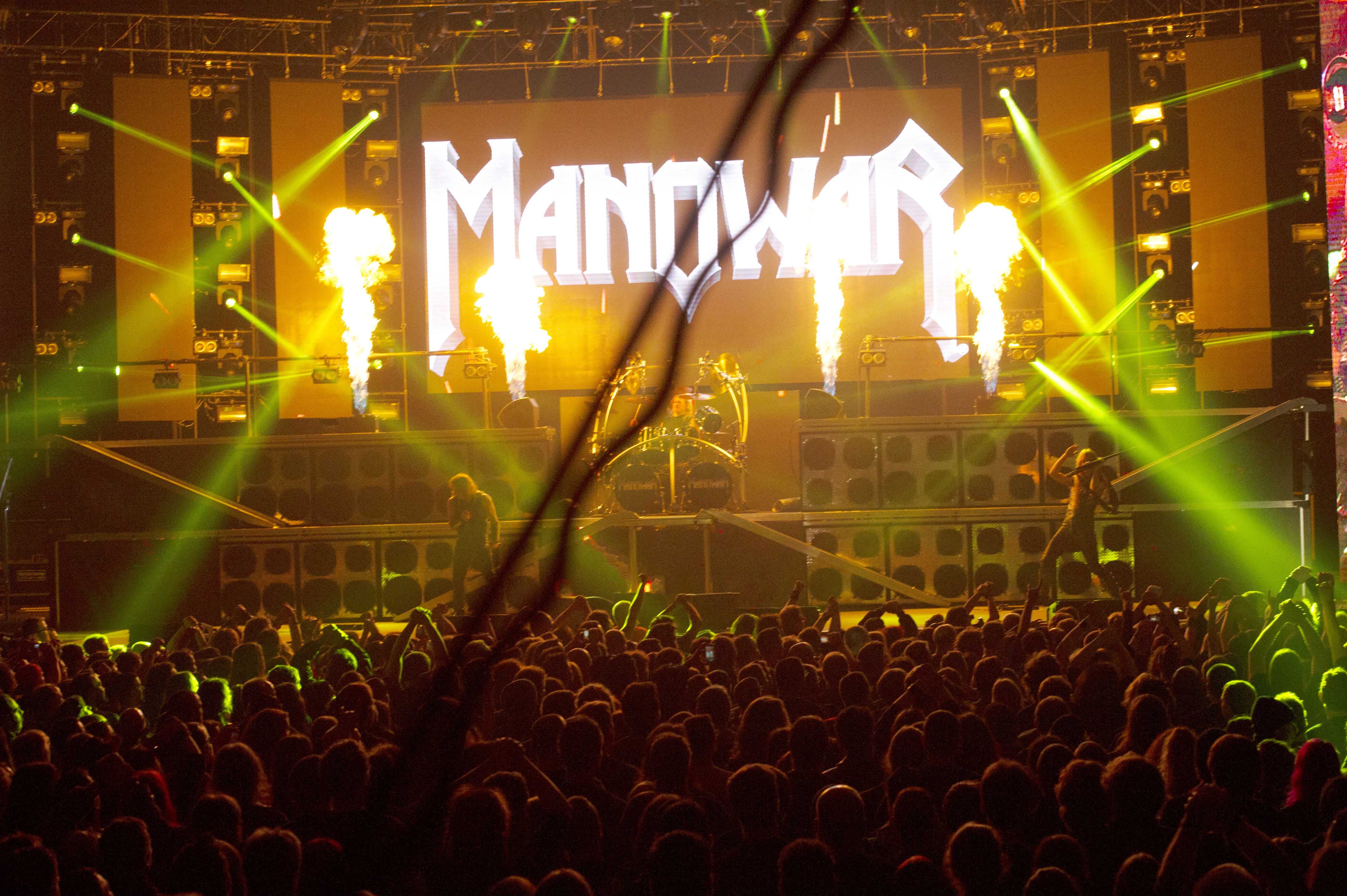 Gods And Kings World Tour 2016 – Confirmed Tour Dates:
Thu, January 14, 2016 – Ostrava Aréna (formerly named ČEZ Aréna) – Ostrava, Czech Republic
Fri, January 15, 2016 – DRFG Arena (formerly named Kajot Arena) – Brno, Czech Republic
Sat, January 16, 2016 – Torwar Hall – Warsaw, Poland
Mon, January 18, 2016 – Aegon Arena Bratislava, Slovakia
Tue, January 19, 2016 – Forum Karlín – Prague, Czech Republic
Wed, January 20, 2016 – Forum Karlín – Prague, Czech Republic
Fri, January 22, 2016 – Zenith – Munich, Germany
Sat, January 23, 2016 – Jahrhunderthalle – Frankfurt, Germany
Sun, January 24, 2016 – Thüringenhalle – Erfurt, Germany
Wed, January 27, 2016 – Tempodrom – Berlin, Germany
Fri, January 29, 2016 – Porsche Arena – Stuttgart, Germany
Sat, January 30, 2016 – ISS Dome – Düsseldorf, Germa
Sun, January 31, 2016 – SCC – Aarhus, Denmark
Tue, February 2, 2016 – Konserthus – Stavanger, Norway
Fri, February 5, 2016 – Nova Arena – Trollhättan, Sweden (new venue)
Sat, February 6, 2016 – Fryshuset Arenan – Stockholm, Sweden
Mon, February 8, 2016 – Rock Café – Tallinn, Estonia
Tue, February 9, 2016 – Palladium – Riga, Latvia
Wed, February 10, 2016 – Compensa Koncertų Salė – Vilnius, Lithuania
Fri, February 12, 2016 – Pakkahuone – Tampere, Finland
Sat, February 13, 2016 – The Circus – Helsinki, Finland
Tue, February 16, 2016 – Minsk Sports Palace – Minsk, Belarus