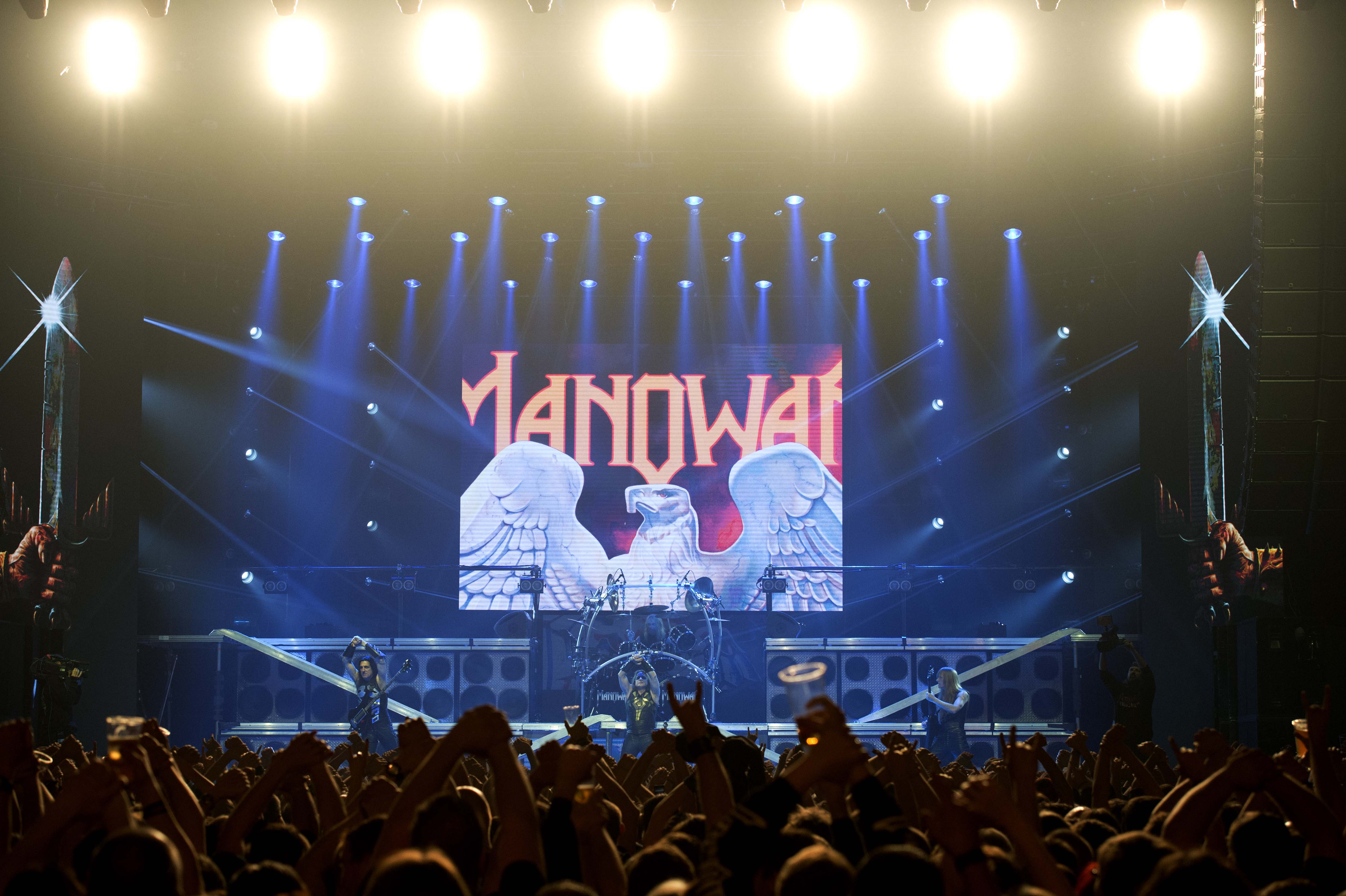 .
Limited Edition Souvenir Tickets for the recently announced additional MANOWAR shows in Munich/Germany and Berlin/Germany are now exclusively available at lb-events.de and by phone under +49 234 9471940.
The additional Munich show is confirmed for Saturday, November 25, 2017 @ Zenith.
The second Berlin show is confirmed for Wednesday, November 29, 2017 @ Tempodrom.
These recently added dates complete the German leg of THE FINAL BATTLE World Tour 2017!
NO FURTHER GERMAN SHOWS WILL BE ADDED!
General admission tickets for all German shows on THE FINAL BATTLE World Tour continue to be available at lb-events.de and other ticket agencies. Lars Berndt Events remains the only place where very limited quantity of printed souvenir tickets are available, on a 'first come – first serve' basis. Manowarriors should not wait too long – for some shows the special souvenir tickets are already sold out! Once sold out, only standard tickets will be available.
Ultimate Fan Package Upgrades that will provide a more in-depth live experience will go on sale at a later point.
Ultimate Fan Package Upgrades will only be valid in connection with a general admission ticket. Fans should secure their General Admission tickets immediately.
For a complete list of current tour dates, ticket links and other info go to manowar.com/tour and follow MANOWAR on facebook.com/manowar.
The Final Battle World Tour 2017 – Confirmed Tour Dates:
Wed, Nov 15, 2017 – Arbis – Norrköping, Sweden
Fri, Nov 17, 2017 – Scandic Scene – Hamar, Norway
Sat, Nov 18, 2017 – Fryshuset Arenan – Stockholm, Sweden
Mon, Nov 20, 2017 – Trädgår'n – Gothenburg, Sweden (19:00)
Mon, Nov 20, 2017 – Trädgår'n – Gothenburg, Sweden (22:00)
Fri, Nov 24, 2017 – Zenith – Munich, Germany
Sat, Nov 25, 2017 – Zenith – Munich, Germany
Mon, Nov 27, 2017 – Messehalle – Erfurt, Germany
Tue, Nov 28, 2017 – Tempodrom – Berlin, Germany
Wed, Nov 29, 2017 – Tempodrom – Berlin, Germany
Fri, Dec 1, 2017 – Grugahalle – Essen, Germany
Sun, Dec 3, 2017 – Sparkassen Arena – Kiel, Germany
Tue, Dec 5, 2017 – Palladium – Cologne, Germany
Fri, Dec 8, 2017 – Jahrhunderthalle – Frankfurt, Germany
Sat, Dec 9, 2017 – Jahrhunderthalle – Frankfurt, Germany
Tue, Dec 12, 2017 – Arena Trier – Trier, Germany
Fri, Dec 15, 2017 – Porsche Arena – Stuttgart, Germany
Sat, Dec 16, 2017 – Porsche Arena – Stuttgart, Germany