Rough translation below, for English speaking fans: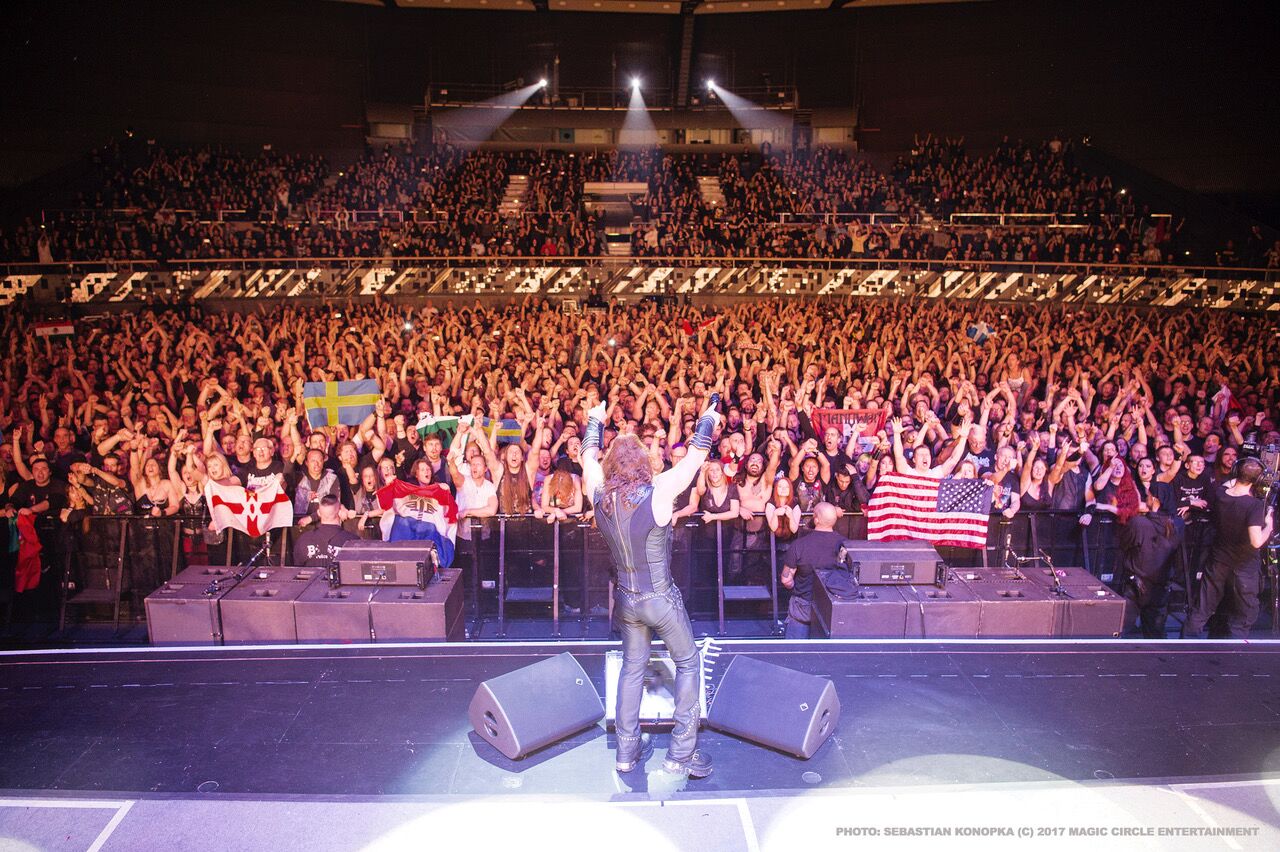 MANOWAR's "Battle Hymn" and "Mila Rodino" rocked Sofia
There are concerts that people go to because it's fashionable to make their own selfies and check in on Facebook. There are concerts that people go to because the singer or band is currently trendy.
But there are also concerts at which you do not meet the above two types of people. Such was MANOWAR's show last night in Arena Armeec.
About 10,000 people aged from 6 to 60 headbanged to one of the cult metal bands that once again proved that no matter how many concerts they would do in Bulgaria, fans would always be there.
The concert was not like all the traditional ones. After the intro, Joey DeMaio, Eric Adams, Anders Johansson, Evandro Moraes and Joe Rozler went on stage and for more than two hours shook the audience with sound, video and fireworks. There were almost no pauses between the songs. After the last chords of one, the next one was beginning. For the time of the concert, Manowar let the fans stop only during the speech of Joey DeMaio, who did not fail to praise the Bulgarians, the rakija, the shopska salad, the mayors Yordanka Fandakova and Tsonko Tsonev from Kavarna. DeMaio promised that this is not the end, and that MANOWAR will come back again.
The sound was shattering. Perhaps never before Arena Armeec has heard such a loud sound. Even if you yelled – the chance that the person you hear would be almost zero, but no one had come to talk anyways, we were all there only to enjoy true heavy metal.
Besides the sound, the other impressive thing was the screen above the stage. Successfully competing animations with those of Pink Floyd's concerts flowed throughout the show. Vikings, chariots, swords and fire in the midst of mountain ranges took the fans into the tales of Manowar's lyrics. And all against the background of fireworks.
When the first chords of the Bulgarian anthem began, it was as if everyone was expecting it. After the first time Eric Adams sang it in Kavarna, "Mila Rodino" was the most expected song by the fans.
After two encores, the concert was over, but there no one was disappointed, because MANOWAR had done 20 of their hits for two hours and took the fans from the 80's to the present day.