.
MANOWAR haben eine zusätzliche Show für den Deutschland-Abschnitt der THE FINAL BATTLE World Tour bestätigt:  Samstag, 9. Dezember 2017 in der Jahrhunderthalle, Frankfurt am Main.
Nach Dekaden voller Triumphe, während denen sie ihren Fans den reinsten, schwersten Heavy Metal gaben, werden MANOWAR bald in ihre abschließende und größte Schlacht reiten: THE FINAL BATTLE wird eine Abschiedstournee sein, die den Kings Of Metal und ihren treuen Anhängern würdig ist. Eine Tour vollgepackt mit Hits und Favoriten aus einer mehrere Jahrzehnte umspannenden Karriere; über zwei Stunden lang, und in einer neuen, überwältigenden Multimedia-Produktion.
"Unsere deutsche Army Of Immortals ist uns treu ergeben, und sie ist groß. Wir mußten ihnen eine zusätzliche Show geben um ihren Durst nach True Metal zu sättigen!" sagte Joey DeMaio. "THE FINAL BATTLE wird nun noch einen weiteren Tag im Herzen Deutschlands toben. Wir können nicht abwarten, dass diese Tour beginnt! Wir sind bereit, die gewaltige Kraft von MANOWAR erneut zu entfachen!"
Tickets für die zusätzliche Frankfurt Show sind zunächst unter eventim.com/manowar von 25. November 2016, 10:00 Uhr MEZ bis 28. November 2016, 10:00 Uhr MEZ exklusiv im Vorverkauf.
Weitere Länder werden bald bestätigt.
Für eine vollständige Liste der aktuellen Tourdaten, Ticket Links und andere Infos besucht manowar.com/tour und folgt MANOWAR auf facebook.com/manowar.
The Final Battle World Tour 2017 – Bestätigte Tour Termine:
Fr., 24. November 2017 – Zenith – München, Deutschland
Mo., 27. November 2017 – Messehalle – Erfurt, Deutschland
Di., 28. November 2017 – Tempodrom – Berlin, Deutschland
Fr., 1. Dezember 2017 – Grugahalle – Essen, Deutschland
So., 3. Dezember 2017 – Sparkassen Arena – Kiel, Deutschland
Di., 5. Dezember 2017 – Palladium – Köln, Deutschland
Fr., 8. Dezember 2017 – Jahrhunderthalle – Frankfurt/Main, Deutschland
Sa., 9. Dezember 2017 – Jahrhunderthalle – Frankfurt/Main, Deutschland
Di., 12. Dezember 2017 – Arena – Trier, Deutschland
Fr., 15. Dezember 2017 – Porsche Arena – Stuttgart, Deutschland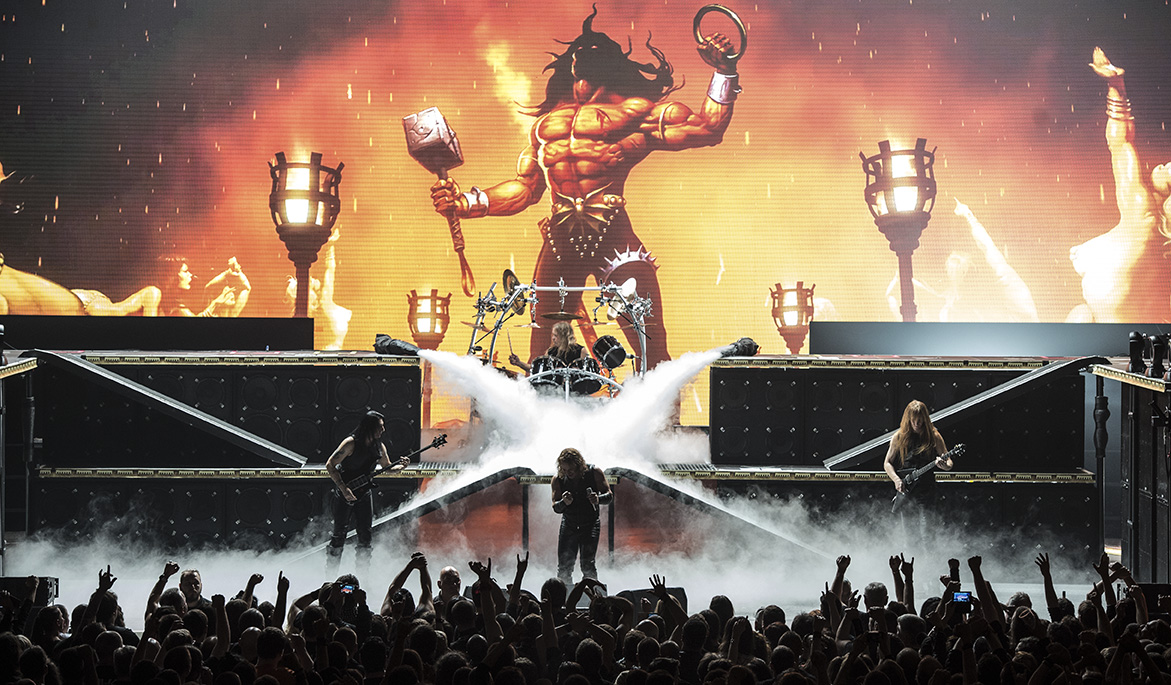 Photo: Sebastian Konopka (c) 2016 Magic Circle Entertainment. All rights reserved